Dominate the Road in the Dodge Durango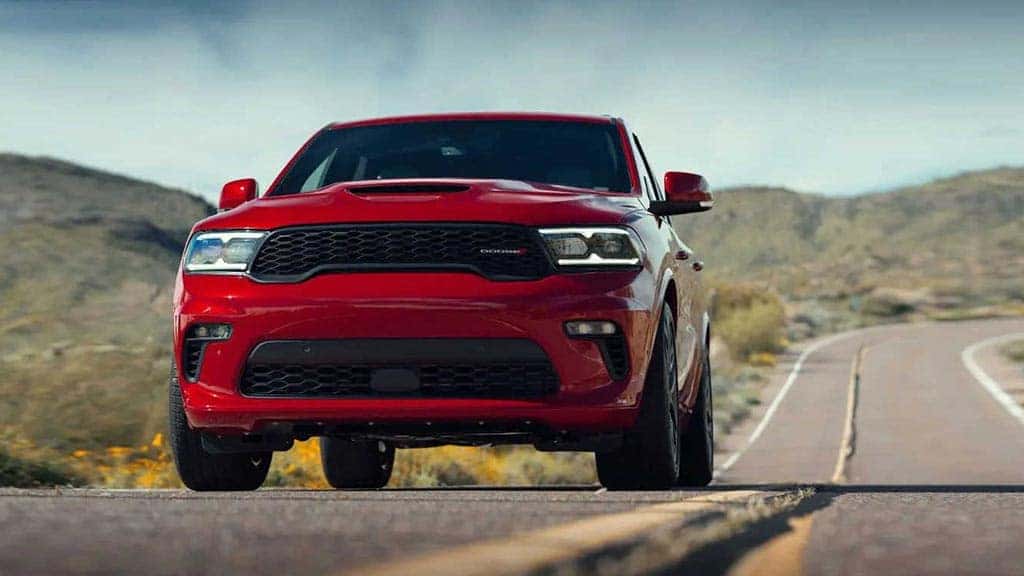 For over a hundred years, Dodge has been a symbol of American ingenuity. They've helped revolutionize the American auto industry, and are renowned for their high-powered muscle cars. Basically, if you're a gear head, you're probably a fan of Dodge. While they are renowned for their performance vehicles, like the Challenger and Charger, Dodge also offers a top-of-the-line SUV – the Dodge Durango. It's an excellent choice for anyone looking for plenty of seating and some excitement behind the wheel. Let's take a closer look at the vehicle that brings high-powered performance to the SUV segment.
The Dodge Durango is an excellent midsized SUV with some serious power under the hood. With seating for seven and 8,700 LBs of max towing capacity when properly equipped, road trips are way better in a Durango. You'll find all of the advanced safety and entertainment features you want out of an SUV, but you'll never forget you're driving a Dodge. If you're really looking for a muscle car in an SUV body, just wait until you get behind the wheel of the all-new 2021 Dodge Durango SRT Hellcat. When the 6.2L HEMI SRT Hellcat V8 engine roars to life it can deliver a whopping 710 horsepower and 645 pound-feet of torque, so you better strap in. It features near-perfect weight distribution to help you stay glued to the road. With all of this power, the 2021 Dodge Durango SRT Hellcat will be the quickest standard three-row SUV ever when it hits the track in early 2021.
If you'd like to order your Dodge Durango SRT Hellcat or test drive any other trim level, come see us at Blake Fulenwider Ram Chrysler Dodge Jeep in Snyder today! You'll also find plenty of great offers on our entire inventory of new and pre-owned vehicles! We're your trusted Chrysler, Dodge, Jeep, and Ram dealership in Scurry County, proudly serving Snyder, Colorado City, Sweetwater, Big Spring, Abilene, Lubbock, Midland, and Odessa. We put you first!