National Battery Day – Get Your Free Battery Test!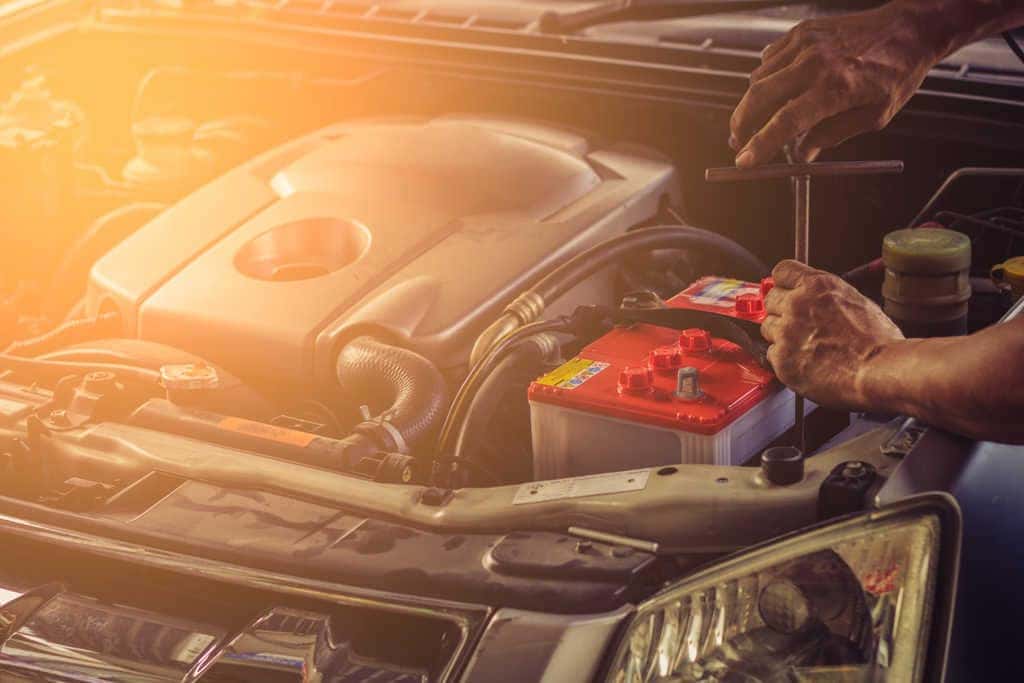 We're charged up for National Battery Day at Blake Fulenwider Chrysler Dodge Jeep Ram of Snyder! The battery is a major component of your vehicle and it's important to make sure yours is in good condition. That's why we're offering FREE Battery Tests and FREE Fluid Top-Offs in honor of National Battery Day. Stop by our service center anytime between Thursday the 18th and Saturday the 20th to take advantage of this shockingly good offer!
Taking care of your vehicle's battery is very important, especially after extreme cold like we've been experiencing this week. Cold weather drains our batteries much faster, which is compounded by our cars needing much more energy to start in cold weather. This combination means that an old battery or one with a low charge is much more likely to fail in cold weather when you might need it most.
There are a few things you can do to help avoid this situation. First, we recommend changing your battery every four years. Over time our batteries lose their ability to hold charge and eventually stop working. It's much better to change out for a fresh one before you're stuck in a parking lot looking for a jump. It's also important to give your battery a good scrub every once in a while. Dirt and debris can build up on your battery while you're driving, and if it gets into the cells that can cause some big problems. The best way to avoid this is to carefully clean the top of the battery and the terminals to remove dirt and corrosion. An ammonia-based window cleaner is a great option for this, as is baking soda and water. Just get a wire brush damp, not wet, with one of these cleaners and scrub off any corrosion or debris that has built up. Afterward, carefully wipe away any cleaner residue, as this can cause further corrosion. It's also important to drive your vehicle regularly, as a battery that sits for too long without running will lose charge. Taking it for a spin about once a week should help keep it topped up.
For more maintenance tips and your FREE Battery Test and Fluid Top-Off, come see us at Blake Fulenwider Ram Chrysler Dodge Jeep in Snyder between 2/18 and 2/20! You'll also find plenty of great offers on our entire inventory of new and pre-owned vehicles! We're your trusted Chrysler, Dodge, Jeep, and Ram dealership in Scurry County, proudly serving Snyder, Colorado City, Sweetwater, Big Spring, Abilene, Lubbock, Midland, and Odessa. We put you first!