Ram – The Best Truck on the Road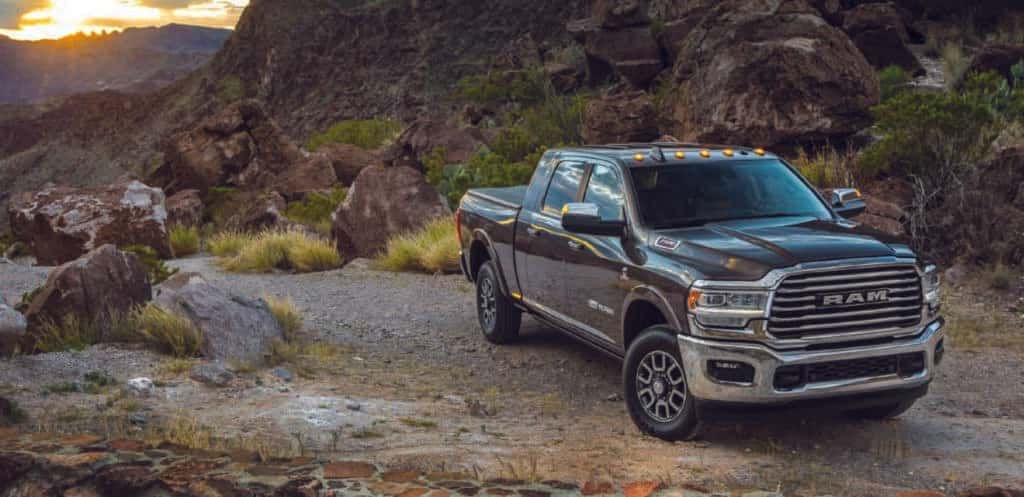 At Blake Fulenwider Chrysler Dodge Jeep Ram in Snyder, we're truck experts. No one knows trucks better, because we drive them day in and day out. We're committed to providing great prices on the highest-quality trucks on the road, Ram.
No other brand even comes close, and we know because we've driven them. Ford, Chevy, GMC, Toyota: Ram comes out on top time and time again. We're not the only ones who think so either. For years Ram has won award after award from the top truck experts in the world. Basically, if you want the best, you want a Ram.
Take the Ram 1500 for example. Not only was it named MotorTrend's 2019 Truck of the Year, but it was also just named the Best Light-Duty Pickup Truck to Buy in 2020. In fact, they even said, "There may not be a better truck in the history of ever than the current Ram 1500." The best tuck in the history of ever. That means that of all the trucks that have ever been on the road, the 2020 Ram 1500s we have on our lot are the best of the best.
And it's not just MotorTrend that says so. The Ram 1500 was named a Consumer's Digest Best Buy for the 12th year in a row, and Ram was also named the Best Truck Brand of 2020 by U.S. News & World Report. If you're looking for the best truck money can buy, the Ram 1500 is the clear answer.
Now if you lead a heavy-duty life, you need a heavy-duty truck, and Ram has you covered there as well. The 2020 Ram 2500/3500 were named MotorTrend's 2020 Truck of the Year, and they also won MotorTrend's Best Heavy-Duty Pickup Truck to Buy in 2020. No truck works harder than a heavy-duty Ram.
Which Ram is right for you? Let us know on Facebook, and stop by Blake Fulenwider Chrysler Dodge Jeep Ram in Snyder today! We're your trusted Chrysler, Dodge, Jeep, and Ram dealership in Scurry County, proudly serving Snyder, Colorado City, Sweetwater, Big Spring, Abilene, Lubbock, Midland, and Odessa. We put you first!