The Importance of Regular Filter Maintenance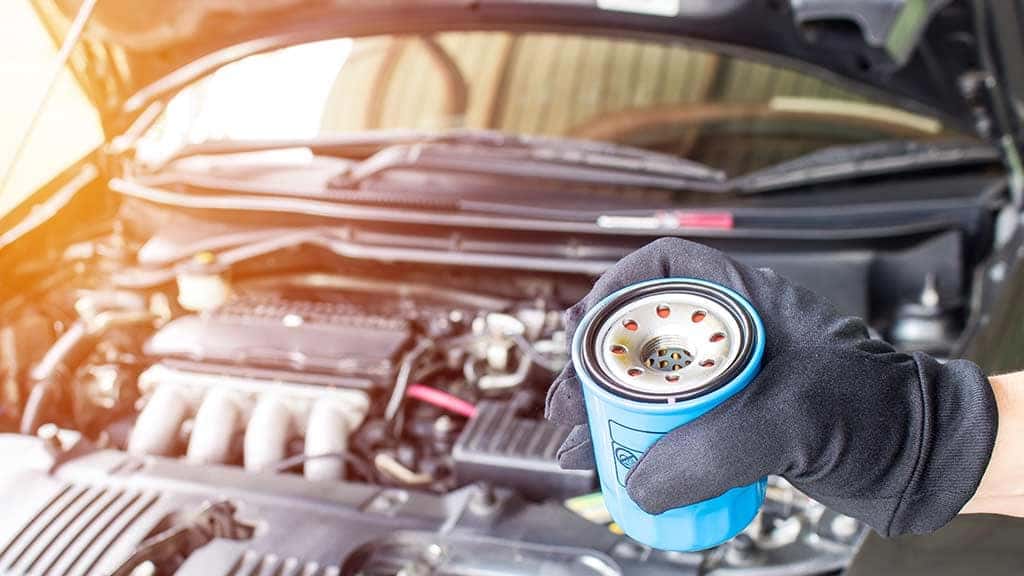 Vehicles require maintenance to run properly. It's no secret, and if you've been driving for a while you're probably familiar with what you need to do to keep your vehicle running at its best. Most drivers stay on top of things like oil changes, but when was the last time you replaced your filters? There are several filters in our vehicles that need regular maintenance. If you're not sure what they each do, Blake Fulenwider Chrysler Dodge Jeep Ram of Snyder has you covered! We've put together this handy guide to explain the importance of each of your vehicle's filters and when to change them.
Oil Filters
The oil filter is one of the most important and easy-to-remember filters in your vehicle. Its job is to keep your engine oil clean in-between oil changes. Over time your oil will pick up dirt, dust, metal shavings, and other impurities that reduce its effectiveness, and the oil filter removes these irritants. We recommend changing your oil filter every 3,000 to 5,000 miles to keep your vehicle running at its best.
Engine Air Filters
Our vehicles run on gas, diesel, or electricity, but they also need lots of clean air to run properly. That's where the engine air filter comes in. This filter removes dirt, dust, sand, bugs, and anything else that might get into your engine through the air intake. Clean air going in means increased power and better fuel economy. As the filter clogs, it will provide fewer benefits to your engine and will need to be replaced. You should follow your vehicle's maintenance guide when deciding when to replace, but you should consider replacing more often if you often drive through areas of increased air-borne sediments, such as heavy traffic, off-roading, or the desert.
Cabin Air Filters
Just like the engine air filter cleans the air going into the engine, the cabin air filter cleans the air that goes to you! The cabin air filter protects you and your passengers from dust, smoke, and odors, along with potentially hazardous fumes. We recommend changing this filter every 15,000 to 25,000 miles, but if you live in high-pollution or high-dust areas you should consider changing it more often.
Fuel Filters
Much like our engine oil, the fuel our vehicles run on can have dirt and other impurities in it. The fuel filter removes these impurities that might otherwise reduce your performance and damage your vehicle. These are long-lasting filters that need to be replaced less often, but be sure not to forget about them. Changing it every two-years or so is a good rule of thumb.
If you're looking for reliable vehicle maintenance, come see the experts at Blake Fulenwider Chrysler Dodge Jeep Ram of Snyder now! Our factory-trained technicians will keep your ride running like new. We have a wide selection of new and pre-owned vehicles perfect for any road trip! We're your trusted Chrysler, Dodge, Jeep, and Ram dealership in Scurry County, proudly serving Snyder, Colorado City, Sweetwater, Big Spring, Abilene, Lubbock, Midland, and Odessa. Blake Fulenwider Automotive puts you first!